The welding machines are available in different sizes and shapes. This article deals with the description of various types of welding machines used widely.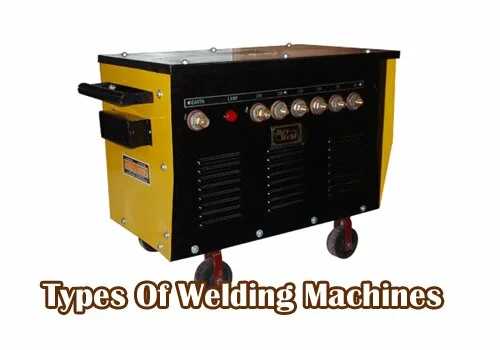 Welding Machine
The welding machine plays a major role in combining the two metals or alloys with the help of another metal component. It is used to give a definite shape to the shapeless metals and helps to provide strength to the weaker parts of the metals. Large sized welding machines are used in the factory, while the small sized welding machines are used for domestic purposes.
Types of Welding Machines
Mig welding machines
Tig Welding Machines
Spot Welding Machines
Plastic Welding Machines
Mig welding machines
It is the best suitable welding machine to be used in the home, workshops, and industry. It can weld different types of metals like mild steel, stainless steel, and aluminum. It is used to weld the metal parts with a great speed and it is able to provide a long arc time even when the electrodes are not fully charged.
Thyristor Control Mig welding machines
It is used to fix the objects or mount in one suitable surface.  It is made of good-quality of hardened materials and it can be a long lasting machine. It produces only a little amount of spark which seems to be easy to control the waves produced from the welding machines. It suits to weld the solid cored and flux materials. You can weld the mild steel, low carbon steel, alloy steel, etc without any risk.
Tig Welding Machines
The specialty of the welding machine is that it can give a clean and pure welding without splatter, sparks and fumes. The metals which are used in the tig welding machines are stainless steel, brass, gold, magnesium, aluminum, copper and nickel alloys. It is not suitable for site and field work and is the best one to repair the damaged parts.
Spot Welding Machines
This welding machine is used to join the overlap steel sheets. Each sheet is of 3mm thick.  The metal sheets can be protected by a pair of electrodes by passing the current through the sheets.
The advantages of this machine are effective power utilization, high manufacture rates, simple automation etc. As it consists of many spot welds, it is widely used in the motor vehicle industry. It costs cheaper than others.
Plastic Welding Machines
It is used to weld the different kinds of plastic materials. To weld the plastic parts, the films need to be fused and the pressure has to be applied against them. It is used widely in the industrial applications.
We recommend you to pick the one according to the type of welding you are going to perform and with respect to the workpieces.