A method used to join two metals, alloys etc. is referred as welding. This method is common all over the world. There are many types of welding like an arc, MIG, TIG and electrostatic welding. The term welder refers to the person who performs welding. Welding can be performed in any places such as in land and water. The welding that is performed under the water is referred as underwater welding and it is common in many places.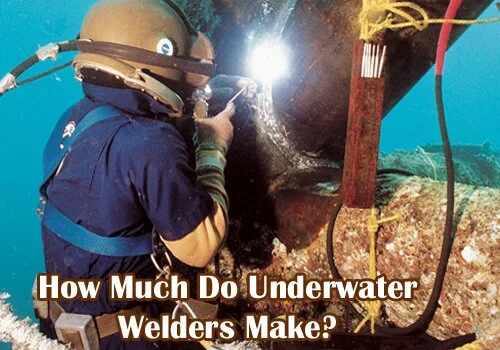 Underwater welder
The person who combines his diving skills along with welding is termed as an underwater welder. They are usually offshore workers. These welders perform welding under hazardous environment. The underwater welder uses different procedure and different equipment for welding. Welder-drives are used to perform various duties such as fitting rigging, nondestructive testing etc., this equipment also enables underwater cutting and underwater photography.
Duties of an underwater welder
The underwater welder should be well trained as they have certain responsibilities to be performed with underwater welding. The responsibilities of underwater welder are
Inspection
Non-destructive testing
Underwater photography
Underwater cutting
Underwater drafting
Underwater fitting
Underwater rigging
The underwater welder should have good communication skills along with talent so that they can perform their job efficiently.
Education
Education is very important for the underwater welder. The first requirement in education is the commercial diving certificate. They should have the ability to use any kind of diving equipment, underwater inspections, diver communication, diving physiology, emergency procedures and hyperbaric chamber operations. They should also have outstanding welding skills. There are various diving and welding courses offered, to enable the person to complete these courses before welding.
Underwater welder salaries
The underwater welder works basically on a project basis. The salary may vary based on the hazards of the work.  It can also vary by the length of the project and dive methods. With proper experience, the underwater welder will earn some serious money. The salary may vary based on job location. They are
Inland income
The welders who work in ponds, lakes, and rivers are termed as an inland underwater welder. These welders commonly work on big dams, bridges, small vessels etc. The salary of these inland welders varies from $ 40000 to $80000. These welders have to work for about 40 hours in a week. So they have a luxury schedule. As these welders work on fresh water, they need a plenty of practice to perform welding.
Offshore income
The offshore determines the ocean and the welders may earn about $40000 to $100000 or even more.
These offshore welders commonly weld oil rigs or large marine vessels. They need to work for about 80 or more hours per week. Due to their busy schedule, they come back to land once in a month. In the land, they do  jobs like pipe welding, installation, and cleaning.  These offshore welders work in hazardous environments like the tide, hurricane etc. which is very dangerous than the inland workers.
If you are interested in this career, begin it in a right way. It usually requires several years to get expertise and get a sizable pay. As mentioned earlier, they are paid based on the hours they work and it also  depends on the company you work with.